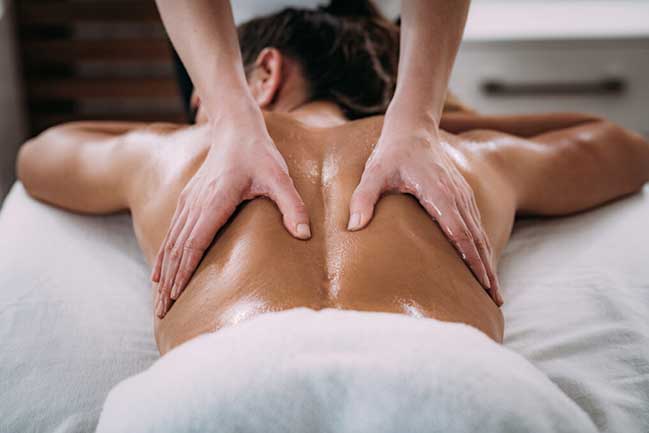 Rejuvenate your body and mind with the AVEDA Aroma Massage
This a personalized massage experience that targets stress, muscle tension, and fatigue. At Scruples Salon & Spa, we offer a tailored approach to relaxation, ensuring that you leave feeling renewed and invigorated.  Our massages begin with a comprehensive consultation, understanding your specific needs and concerns. With this information in hand, they curate a customized massage treatment that combines the perfect blend of AVEDA products, personalized aromas, and expert massage techniques. 
Choose from our flexible session lengths of 30 minutes, 60 minutes, or 90 minutes, allowing you to tailor the experience to your schedule. The AVEDA Aroma Massage offers limitless possibilities, ensuring that you receive the exact therapeutic benefits you seek.
Visit Scruples Salon & Spa by contacting us today or book online for a revitalizing journey towards relaxation and well-being.